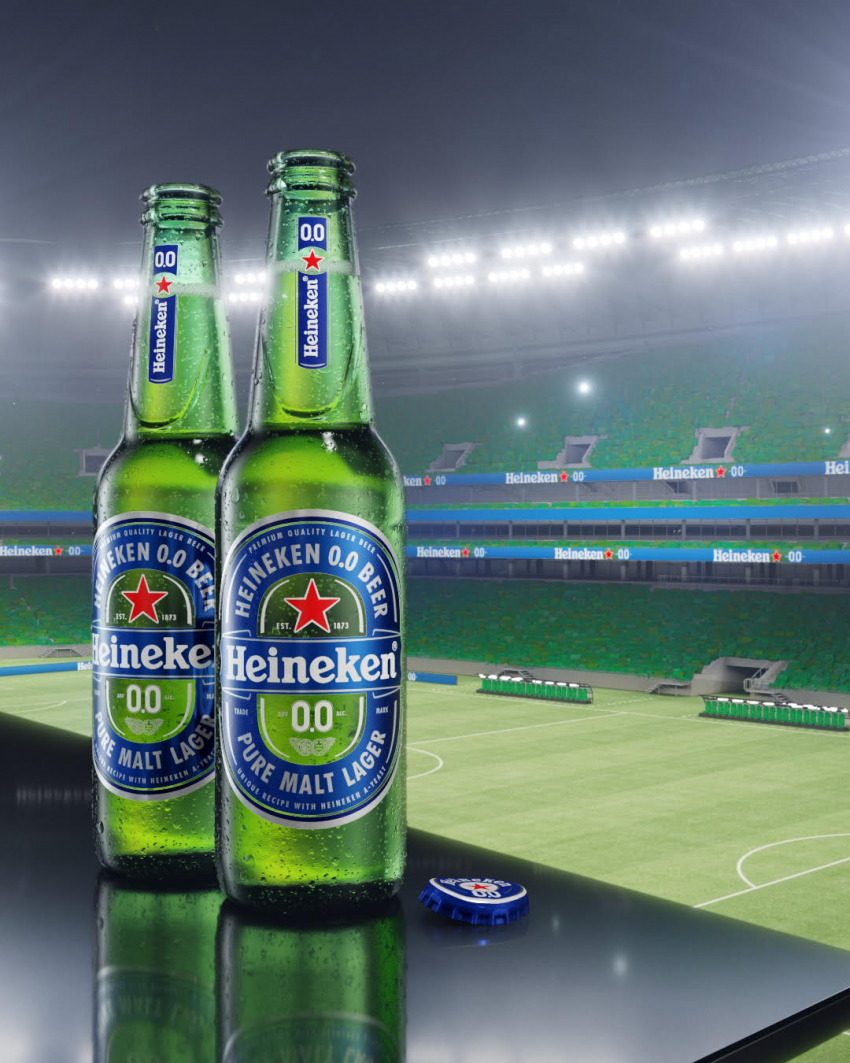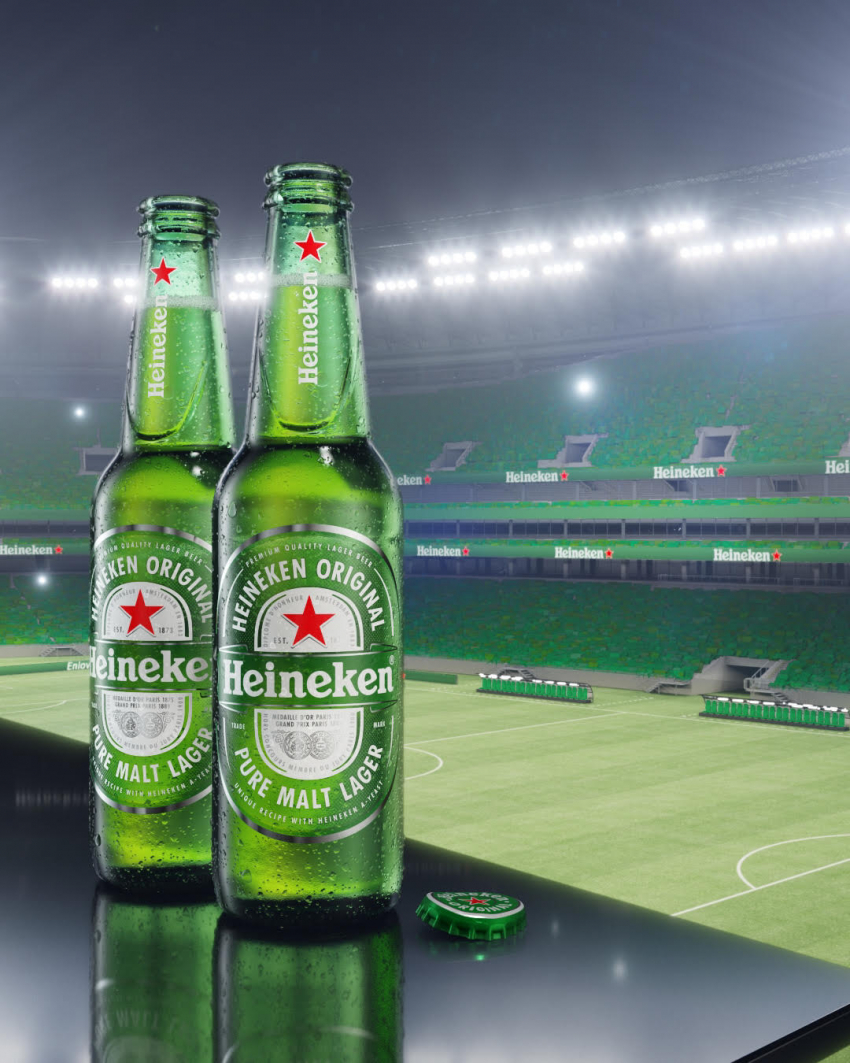 Different markets, different desires
Because this social content is pushed out to approximately 35 countries each time, we needed to come up with a smart solution to produce the right type of content for each country. The age restrictions for advertising for alchoholic beverages are different in all of those countries. In the Netherlands we are all familiar with the 'Geen 18, geen alchohol' disclaimer. But these messages differ in each country. Some show a collection of symbols, some don't have a disclaimer at all. Plus, some countries don't allow the advertisement of alchoholic beverages. But advertising for alchohol free beers is allowed. Together with our friends at Storyteq we built a custom tool that would allow us to choose different content elements and automatically generate the right video for the right country. This way of working allows us to produce a lot of tailormade content, in the same amount of time it would take to render one piece of video. Awesome, right? At peak moments, we were creating over 600 pieces of content a week!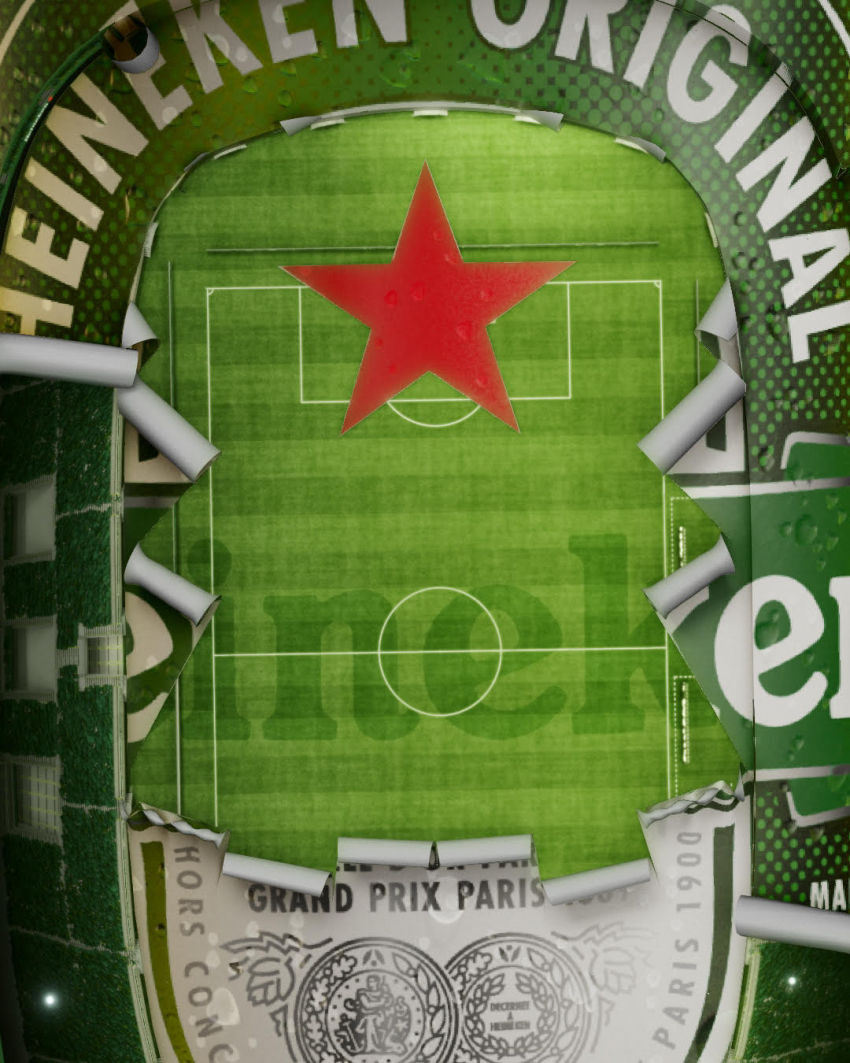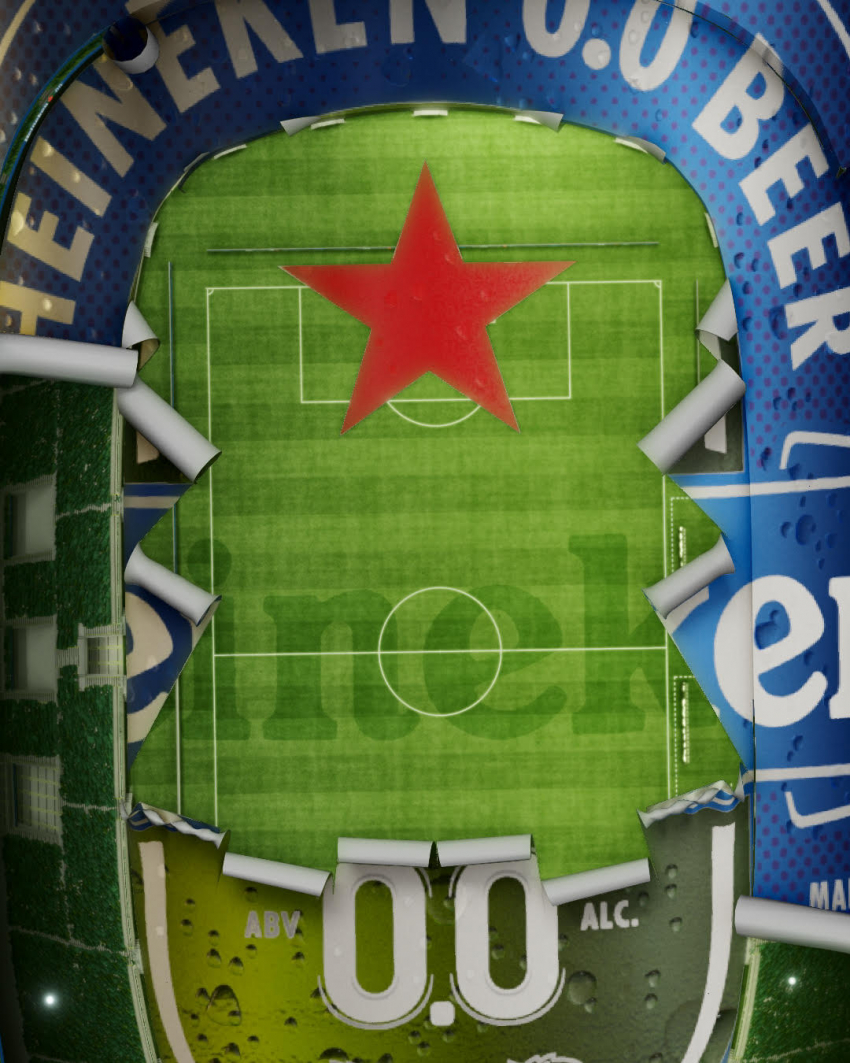 Match Day reminder example
Let's take a closer look at that bottle
We've been working for Heineken for many years and it's safe to say that we know their iconic green bottle inside & out. Or do we? Our Creative Director Eldin had a good long staring competition with the bottle which led to a mini-revalation: the shape of the label on the Heineken bottle is similar to that of a football stadium. That's how the idea was born for the animation that would serve as the base for all bespoke Heineken Match Reminders. The animations were made in collaboration with our friends at INDG.
Newsjack : after the amazing 4-1 win for Ajax against Real Madrid